ASELIVE-01 BY VOLCOV & PATRICK GIBIN (PART 1 & 2)
€

14.99 Sold Out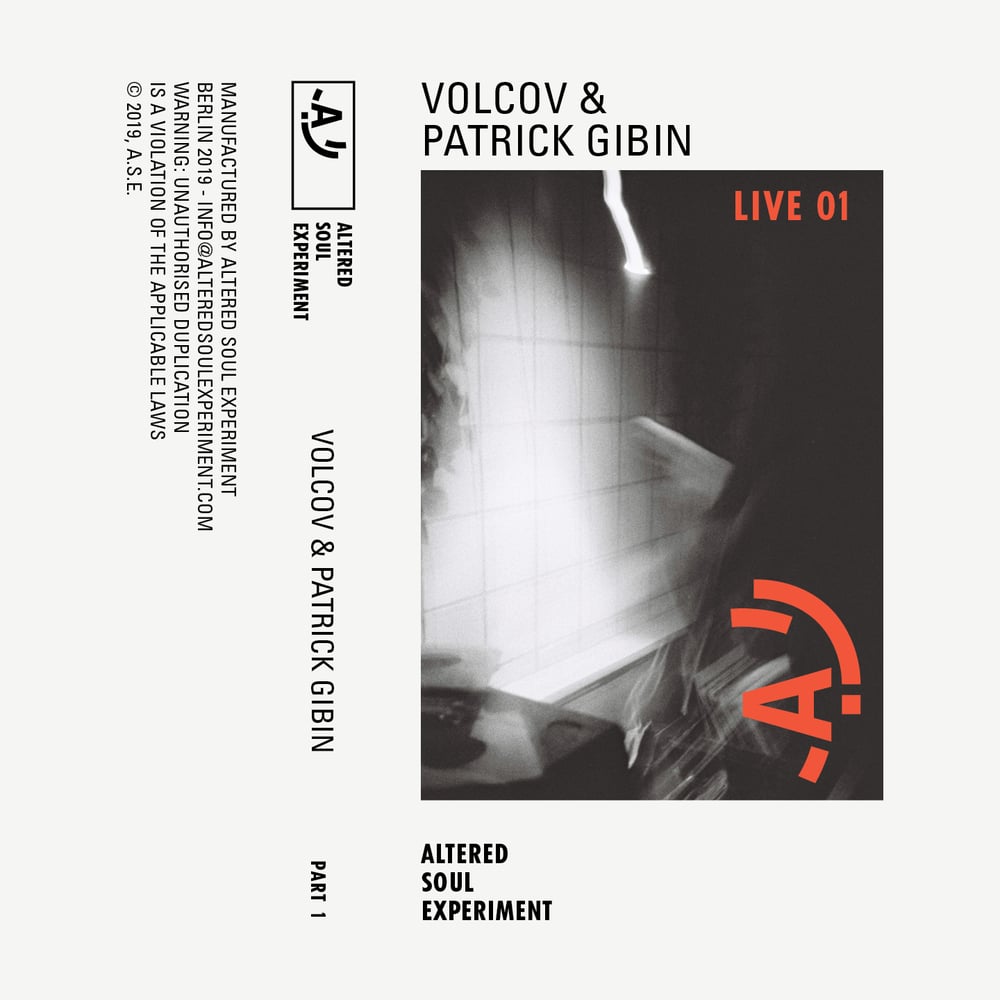 Special edition double cassette limited to 100 copies !

Curated by Amila for Altered Soul Experiment.
Recorded by Volcov & Patrick Gibin, Berlin 2018.
Layout by Maison C.C. Photography by Nadja Bozic.
Words by Baptiste Girou

Released : December 19th 2019

When two of today's finest selectors and DJs join forces for a three-hour B2B set, you know things are about to get funky. Recorded at Ohm in April 2018, the present mix finds fabled Neroli boss Volcov and Mother Tongue mastermind Patrick Gibin merging their widescreen vision and savoir-faire for a straight out compelling session of twin-engined floor heroics, capable to spiff up the greyest day.

To quote it soulful would be an understatement so much soul - as a genre and character - blatantly infuses the whole of this mix; and to limit it to the sum of its parts like most coldly executed mixes out there may be broken down to, would be missing the point completely. The groove is alive, and both DJs sure know how to keep the ticker running; weaving narratives as intricate in their build as they are simple to enjoy with your brain shut off. Hip-hop, soul, disco, r&b, jazz, funk, boogie, the spectrum's wide but the flow's smooth as one would expect from such vividly unique talents.

Not a mere addition of technical qualities and unparalleled selection skills, the union of Volcov and Gibin has given birth to an ephemeral giant of sorts, capable of transcending time and space through music like few can boast being able to. If mixing is an art as we believe, these two gents clearly belong to the higher class of wax-spinning maestros. When style and content are combined with such faultless taste and unrelenting efficiency, all one can do is chuck it, listen and let the vibes pour.
Share